We recently received this testimonial via an email and would like to thank Jennifer Schwall for taking the time time to write it. By the way, if anyone is looking for a groomer in Longmont, Colorado here is her info:


BUSINESS: Widdle Waskles Grooming
WEBSITE: www.widdlewasklesgrooming.com
EMAIL: widdlewasklesgrooming@gmail.com
PHONE: (720) 309-8976
Here is her testimonial:
Hi there, I would like to start by saying…YOU ARE AMAZING!! Because of your product pets everywhere are getting better care in a salon. I have been a factory groomer (grooming LOTS of dogs in a small shop in little time)! For many years we used muzzles, e-collars, tranquilizers, 5 people to handle one dog and NOTHING is as humane and safe as your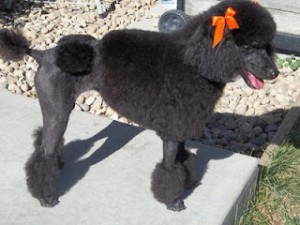 product!
I recently opened my own shop to MAKE A CHANGE. I am privately grooming 1 family at a time NO cages, NO muzzles, No tranquilizers, NO OTHER HELP, – I WORK ALONE! I do ALL sizes and all I use is a Groomers Helper.
I have used your product and LOVE, LOVE, LOVE it! You inspired me to open my safe private stress free salon. If you guys ever need someone to demonstrate this product in the Colorado area I would LOVE to do it!
BTW Your product saved a couple of dog's lives – 2 dogs NOONE could touch. In 4 grooming sessions with the Groomers Helper the foster parents of dogs decided not to euthanize them 🙂
Have a nice day!!
Jenna